Let's take a look at some of these pages in more depth.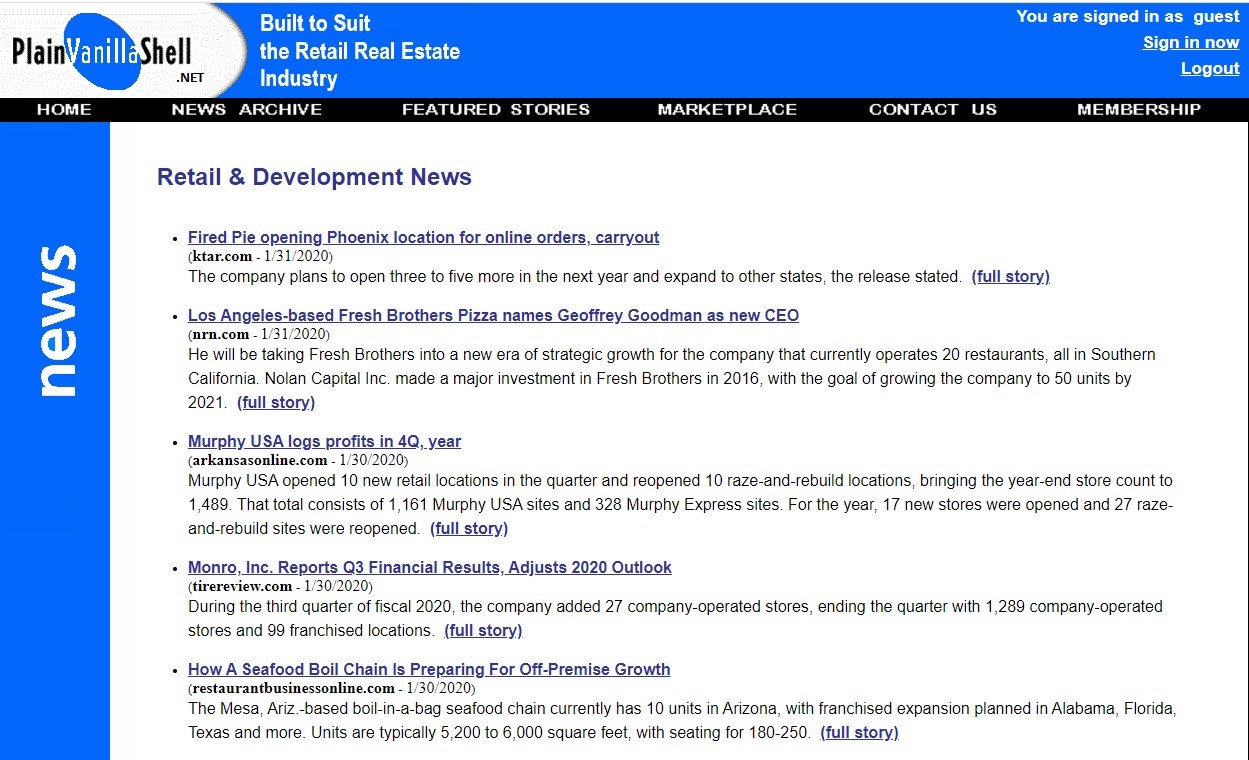 At right is the News Archive page. When you click on NEWS ARCHIVE you will see a list of the last 60 articles to be pulled from the news wires. (The home page only shows the last twelve.) The articles appear in order by date and time, with the most recent article at the top of the list.
For each article, the blue text is the title of the article and acts as a "link" to the full text of the article (see the second screen below). The black line shows the source of the article and the date when the article appeared.
Please note that we syndicate these articles from international news wires, as well as local newspapers across the US. PlainVanillaShell Editors find these articles and select them for display here based on their timeliness and relevance to our audience, but we do not write them nor necessarily agree with the ideas expressed therein. If you ever read an article and find a discrepancy in its content or wish to contact the owner of the article, contact information can usually be found at the bottom.